If you've been pondering the idea of getting a new fence, then you've been weighing the pros and cons of several different materials. While there are many benefits to each type of fence, aluminum fencing is a standout in the Pensacola area for many reasons. Read on to discover some of the impressive benefits you'll get from having High Steele install a new aluminum fence at your home or business property. 
A Touch of Elegance
With its effortless ability to add a prestigious look to any property, aluminum fencing is arguably the most attractive fencing option you can choose for your home or business. Aluminum fences come in a variety of styles that complement all types of architecture, from traditional to contemporary and a reputable Pensacola, FL fence company like High Steele Fencing can help you choose the perfect style to complement your home or commercial property. 
Low-Maintenance Care
Many of our customers appreciate aluminum fencing for their Pensacola, FL residential properties for its attractive appearance but did you also know that it's low maintenance too? That means that you will have more time to do the things you love instead of cleaning or repairing a fence! Aluminum fences won't fade, rust, or rot and they require very little maintenance other than a spray with a hose to remove loose dirt and debris from time to time. An aluminum fence will save you time and money since you won't have to purchase any extra cleaning products or a power sprayer to keep it looking brand new!
Aluminum Fences Add Value
First impressions are important, especially for potential homebuyers. If you are considering the sale of your home, then you'll want to ensure that the curb appeal of your property is at its best.  When buyers see the outside of a home is taken care of, they have a better attitude that the inside will be just as nice. According to a study done by Michigan State University, a home with landscaping and effort put into curb appeal can increase perceived home value by 5 to 11%. Our high-quality, long-lasting aluminum fencing will complement your Pensacola, FL property and along with its classic look, aluminum fencing is the perfect finishing touch to a well-balanced property and it also provides you with safety and strong protection, too.
Reasonably Priced and High-Quality Aluminum Fencing
When it comes to superior quality, many people assume that an aluminum fence will be "expensive", but that's not the case! You won't have to sacrifice the quality of your Pensacola, FL aluminum fence or the expertise of your installers in order to have a fence purchase fit into your budget. An ornamental aluminum fence will give you basically the same look as steel or wrought iron, but at a much lower cost. The return on investment you'll get with a quality aluminum fence from High Steele Fencing is worth the many benefits you'll get for your property. By chatting with one of our trained fence professionals or by using our Instant Quote Tool, you can get an accurate quote so you can make the best decision to suit your needs.
Lifetime Warranty For Purchase Protection
When you purchase an aluminum fence with a reputable Pensacola, FL fence company like High Steele Fencing, you can do so with complete confidence in your choice. Every aluminum fence you purchase with us includes a limited lifetime manufacturer's warranty for your peace of mind. Our exceptional quality aluminum fence manufacturer, ActiveYards, stands behind its vinyl and aluminum products against defects or workmanship with a best-in-class warranty program. ActiveYards warrants their products against peeling, flaking, splintering, corrosion, rusting, or abnormal discoloration under normal use. In the unlikely event that there is an issue with your fence, ActiveYards will replace the product with a new product of the same or equivalent value at no charge.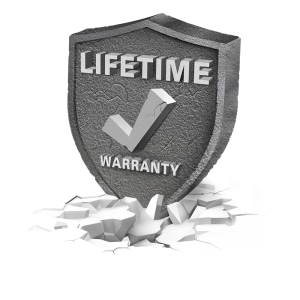 Let us Do the Hard Part

After we've completed the installation of your Pensacola, FL aluminum fence, all you have to do is sit back and appreciate the final result, while taking pleasure in the beauty it provides to your Pensacola, FL home or business property. When you purchase your new aluminum fence with us, you won't have to worry about a thing! If you want a beautiful fence without having to spend a lot of time and money maintaining it, this is the option for you!  
For Fast, Reliable Fencing Advice and Professional Service, Call Us!
If you're looking for the best Pensacola, FL fence company, then you've found us!  We are the leading fence experts and installers in the Pensacola, FL area and look forward to helping you find the perfect fence that exceeds your expectations and meets your budget!
You'll be glad you called our fence experts with your questions and feel confident that you're in good hands. Reach out today by phone at (850) 889-4059 or contact us so we can help you get started on your fence project.