Chances are, you've come across the ASTM name referenced when it came to certain products or services. You may have even seen the statement that a fence, such as wood, aluminum, vinyl, or chain link meets "ASTM safety standards". ASTM safety standards are important for many industries, including the fencing industry, and are crucial to ensure materials are high-quality and perform exactly the way they're supposed to. In this article, we'll share what they are and why they're important.
How are ASTM Safety Standards Developed?
Founded in 1898 by Pennsylvania Railroad engineers and scientists, ASTM International, formerly known as the American Society for Testing and Materials, is a scientific and technical organization that develops standards used by companies, and other institutions around the world. These standards define specific requirements for the quality and safe use of materials from a wide range of industries such as metals, paints, plastics, textiles, petroleums, and consumer products. It is the world's largest source of voluntary consensus standards.
Because the ASTM covers so many industries, it is divided into multiple volumes. A total of 143 technical writing committees work on the standards inside the book each year, developing those standards in accordance with the guidelines of the World Trade Organization.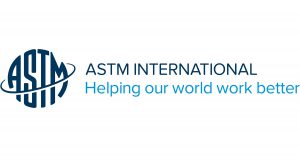 Why Are ASTM Standards Important for my Fence?
Scientists, engineers, architects, and government agencies rely on ASTM safety standards to ensure the quality and consistency of materials. While these standards are voluntary, they are mandatory when authorities need to cite them in contracts, government codes, regulations, or laws. 
When hiring a fence contractor and investing in your fence materials, you need to be able to trust that they will perform the way they're supposed to. At High Steel Fence, we make ASTM standards mandatory for every since fence we install. By using products and the procedures that adhere to the ASTM standards, you are assured that you are getting a high-quality, durable fence!
Don't Choose A Fence Company That Does This!
ASTM standards call for fence posts to be set at least 30" deep on a 6' privacy fence. In the example photo below, one of our customers had a fence installed by a contractor who did not follow ASTM standards at all! This post was only set 4" deep creating a major safety hazard. Hardly any pressure on a fence like this would cause it to collapse!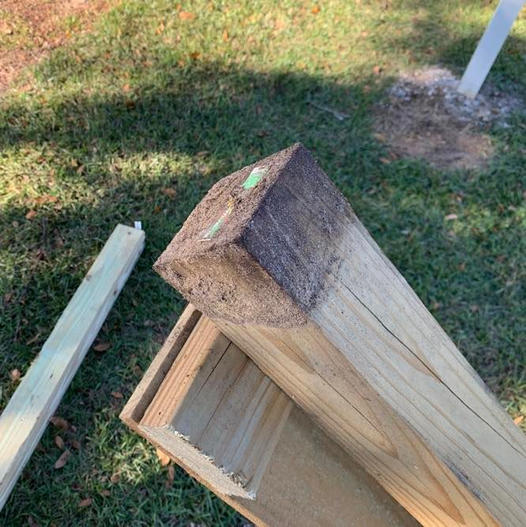 Choose a Fence Company That Adheres to ASTM Standards of Safety and Quality
As a top Florida Panhandle fence company, High Steele Fence is committed to providing the highest quality materials that meet or exceed the ASTM standards in quality products and proper procedures so that we can ensure our customers get the best quality fence materials available.
If you have questions, our fence professionals are here to help you at (850) 889-4059 or contact us online for fast, friendly service!