When you're in the market for a fence for your Pace, Florida property, determining which style and type is best can be a tough decision. You want to make the best choice for your investment, but with such a wide variety of materials, styles, colors and other options, it can be challenging to know how best to narrow it down.
We're here to help! At High Steele Fence, we know how important it is for you to be satisfied with your Pace, Florida property and fencing decisions, so we've come up with a breakdown for you right here.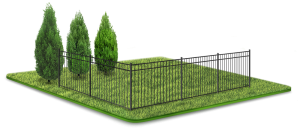 Discovering The Best Features of Aluminum Fencing in Pace, Florida Homes
Right off the bat, we can name a list of distinctions for aluminum fencing in and around Pace, FL. Our aluminum fences are made of high-quality, long-lasting materials that are an attractive addition to your Florida location. Not only that, but the lower maintenance aluminum offers combined with the classy appearance adds the perfect touch to create a balanced product giving you:
Privacy

Protection

Added Property Value

Elegant Design
Pace, Florida Aluminum Fence Solutions from ActiveYards® 
For a cut above the rest, our aluminum fence brand is made of the highest-quality material available and is one of the main reasons our customers in and around Pace prefer our products for their fencing needs.
In Florida we can have a lot of humidity and dampness and other harsh weather during many seasons throughout the year. These climate conditions can be brutal on an aluminum fence, which is why it is important to choose a fence that is durable and dependable. When budget aluminum fencing material is used, it's common to see deteriorated fences around your neighborhood as a result. 
These reasons and other things like low-maintenance qualities and style are why many of our customers opt for aluminum fencing for their Pace area property. You want your fence to look great without all of the upkeep with time and money that it could take to maintain it. With ours you won't have to worry! We will install your aluminum fence, then you get to sit back and enjoy the results.
Economical Aluminum Fences In Pace, Florida
When you hear the words "High quality" it usually carries the idea that something is "expensive." It's true that some Florida and other local Pace aluminum fence companies may try to charge you top dollar for mediocre fence products, so it is a legitimate concern. 
At High Steele Fence, we strive to deliver the best aluminum fence materials we can for a reasonable price our customers can afford. You shouldn't have to pay a fortune for the comfort and security that a fence provides. That is precisely why our Pace, Florida fencing experts can provide quality aluminum fences at an affordable price. No need to worry! Get your concerns and questions answered by our friendly fence experts to have an exact quote for what you'll get and how much it will cost. 
Pace, Florida's Aluminum Fences with Low Maintenance
Noone wants to install a fence just to have another project to keep up with. That's why one of the biggest benefits you can get with an aluminum fence is the fact that it hardly requires maintenance once it is installed. Every fence material comes with a different level of care, but the high-quality aluminum type is great for low-to-no maintenance needed after installation. 
Our aluminum fences are made of beautiful, incredibly durable, and sustainable materials so that you don't have to spend all of your time cleaning and maintaining your fence. We believe our Pace, Florida customers deserve a high quality aluminum fence that will stand up to the extreme weather conditions of Florida without spending a fortune or needing tons of effort to maintain.  
Florida's Aluminum Fence Options And Styles
Opposed to the opinion that aluminum fencing is boring or drab, our aluminum fences have a large range of styles, materials and options to give your property the perfect complementary piece for BOTH functionality and fashion. 
The options we offer allow for each person's unique style and preferences while still giving each customer the same dependability and strength that aluminum fence offers. You'll be fully satisfied to find that the aluminum fence you choose will beat the competition in security, privacy and visual appeal.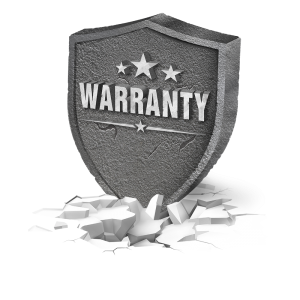 Warranties to Count On For Our Pace, Florida ActiveYards Aluminum Fences
When you purchase an aluminum fence from High Steele for your Florida property, you'll notice that you get unparalleled support with a full lifetime manufacturer's warranty. Though you most likely won't need it with quality fencing that is built to last, you can rest assured we are here for you in case of any problems down the road. 
Contact High Steele Fence, Today! A Reliable Pace, Florida Fence Company
Come to us to get your aluminum fencing questions answered and we'll do the job right. If you have been searching for the perfect fence for your home in Pace, Florida or the surrounding area, we would love to help!
When you call our team of fence experts, you'll be thrilled to hear a friendly voice and know that we care about answering all your questions the best way we know how. Our experienced, professional staff is ready to help you purchase the fence you have been dreaming about.
Give High Steele Fence a call today at (850) 889-4059 or contact us through our website to experience the difference of a Florida fence company that cares!