Like many homeowners in Pace, Florida, the fence surrounding your property may not have been your first priority when choosing a home to buy. Once you're moved in and settled, things that need changing start to come to light and often replacing or installing residential fencing becomes an item on the to-do list. 
If you have been considering getting a residential fence for your Pace home but aren't sure what kind of fence to get, continue reading about the benefits of adding a residential fence to your home. 
Benefits of Installing Residential Fencing in Pace
We all can recognize adding a residential fence to your Florida home has numerous benefits. It's a common thought that fencing is all about curb appeal and how it looks, but there are so many other important reasons to install a fence in the Pace, Florida area. 
Residential Fencing Provides your Pace Home with Security
Residential fencing not only provides privacy for you and your family, but it also enhances the safety and security of your property. Burglary and vandalism are more likely to occur in homes without residential fencing installed.
If a burglar is looking for the easiest house to break into in your area, they will start by noticing which houses have fences and which do not. Fencing not only protects your home from break-ins, but it also send a clear message to possible intruders that you value your security. With residential fencing materials from High Steele, you can make your home significantly safer.
Residential Fencing Creates Privacy for your Florida Home
Privacy is one of the most significant advantages of residential fencing in Pace, Florida. Anyone walking by can peek into your yard and see what you're doing if your home and yard is visibly open. There's also nothing to hinder anyone from wandering onto your property.
Allowing your yard or home to be visible to the public can make you feel as if you have no privacy from your neighbors. Our residential fences across the Pace, Florida area are available in a variety of sizes and materials, allowing you, the homeowner, to customize the level of seclusion you want to create with residential fencing.
We put great value in helping you develop the right level of privacy for your Pace home. With a high quality residential fence, you can add another important layer of privacy to your home.
Residential Pool Fencing in Pace
Our residential fencing at High Steele is perfect for securing and enclosing your pool area in the Pace, Florida region. If your pool is not surrounded by a fence, anyone can go into your yard and jump into it whenever they want. Not only is this a breach of your privacy, but it also poses a significant liability and safety risk as well. 
Residential fencing provides an additional degree of seclusion for you and your family as well as the guests you invite over. When you're relaxing by the pool with your friends and family, the last thing you want is for your neighbors to be watching you. A residential fence will provide your pool the extra privacy you need.
Decorative Residential Fencing in Pace, IN
Another great advantage of residential fences is the improvement of appearance that can add value to your home. A good, well-installed, quality fence can not only create the attractive appearance you're looking for, but thanks to the benefits of enhancements with looks, security and privacy at times, residential fences add value to your home and property, too.
When you choose residential fencing, no matter the material, you can create the specific look you desire and match it to the rest of your property's design and appearance. Creating a space you and your family will appreciate and be comfortable around in the Pace, Florida area, is important!
Our Favorite Types of Residential Fencing for Florida
We provide a large range of residential fencing options for you to choose between, giving you the ability to customize and create the fence of your dreams in Florida. Here's a summary of our favorite fences available in the Pace area.

Wood Residential Fences in Pace
Wood residential fencing is a durable, classic, beautiful option for many in the Pace, Florida area. It can stand against even in the harsh weather conditions we experience from season to season, and it is a versatile material that can be customized in practically any style and color you can imagine.
Chain Link Fencing in Pace
Chain link fencing is an excellent option across Florida if you want something that is both functional and affordable. Chain link fences provide a quick and easy way to add privacy and security to your residential property, without breaking the bank. 
Pace Residential Vinyl Fencing
VInyl fencing is popular among our Florida customers since it does not require maintenance or upkeep. Vinyl fencing is extremely durable and resistant to wind and weather. You may freshen up your vinyl fence by spraying it down once a year if you want, but you hardly have to. Vinyl fences are a perfect residential property choice with it's clean-cut style, long-lasting material and functionality.
Aluminum Residential Fencing in Pace
Our aluminum residential fences are also low-maintenance and make a lovely addition to any home or lawn in Pace, Florida. With our aluminum residential fencing, you can reduce the amount of time you spend on upkeep while increasing the appearance, security and value of your home.
Aluminum is a great option that can mimic the look of wrought iron without the higher price tag and maintenance that's needed. You can't go wrong if you choose to go with aluminum for your next residential fence project.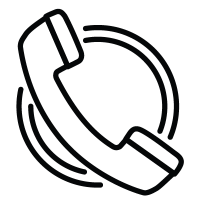 Call the Professionals for your Residential Fencing Needs!
High Steele Fence is your answer for residential fencing material and installation all across the Pace, Florida region. Nothing is more important to our work than to give every customer the fence and professional installation they need to complete their home and protect their family. Our experts are here to answer your questions and show you what great fencing service in Florida looks like! Give us a call at (850) 889-4059 or reach us on our website today!