One of the most popular fencing materials around the Pace, Florida area is wood fence. As far as fencing goes, wood is one of the best materials available for most properties and people. There's always other options for fencing like aluminum, chain link and vinyl, but more homeowners choose wood than anything else.
At High Steele Fencing, we specialize in providing high-quality wood fences for our Pace, FL customers. If you're looking into why wood fencing may be right for you, keep reading! We will highlight some of the best features of wood fencing and how important proper installation is for long-lasting, quality fences. 
Step One: Deciding on Your Best Wood Fence Location
Before you can schedule your new wood fence installation in Pace, Florida, you'll need to decide on the location you want it to go at your property. All of this depends on your needs and preferences. Some fences are only meant to go around a particular section of your property and others create a complete enclosure.
Wood fencing can work in a lot of different ways across many types of situations. Here's an overview of some of our favorites.
Post and Rail Wood Fencing 

When you have a large area of property around your home in Florida, a post and rail wood fence is typically a good choice. This type of wood fencing does not create privacy or very much security, but it is ideal for marking borders and keeping out larger animals. It's a very simple design that is easy to maintain and looks clean and decorative. It's also a very cost-effective wood fence option that you don't have to spend a lot of time or money on.
Lattice Wood Fencing for Florida

Lattice style wood fences have a crisscross design that allows air to pass through them while still providing semi-private borders. Ideal for smaller areas, these wood fences in Florida are perfect for garden spaces or any other smaller area you'd like to fence in. You can even use lattice fencing to hang potted plants from or as a base for plants to grow across. 
Wood Picket Fencing in Florida

The classic white picket fence seen in many front yards all across Pace, Florida, may conjure up sentiments of nostalgia and a sense of place. The sharp tops of picket fences deter would-be burglars while also draining away rain in Florida. Installing a gate with the wood fence is highly recommended to provide easy access in and out of the property as well.
Step Two: Finding the Main Purpose for your Wood Fence in FL
Aside from the location, it's important to know what your new wooden fence will accomplish for your home. A new fence is often needed to address one of the following issues…
Wood Fence Privacy Features
A vertical board wood fence is a great option if you want to keep your Florida neighbors from peeping in, or if you need a barrier to keep intruders out. You can choose classic stockade wood fences or shadowbox wood fence which gives an overlapping board look that is just as decorative on either side. Both of these styles work well for privacy and also help block wind and noise, creating an even more private space.
Aesthetics of Wood Fencing
Sometimes, a wood fence isn't there to keep people in or out – it's a piece of art. A fence may dramatically alter the look of your property, giving your house a unique presence in its neighborhood. Wood fencing is very customizable in style and has the added benefit of being able to be made to stand out with the application of paint or stain. A stain may enhance the inherent grain of wood, depending on the variety. It's even better since it'll maintain the material for years to come.
Creating an Animal Barrier with Wood Fence
Fences made of wood are a fast and simple solution to protect dogs and other animals from escaping your property (or getting in). Installing a gate will allow you and your family to come and go from the house without having to be concerned about your precious pet. If you install a privacy wood fence, it can help prevent excessive barking, too, since your dog will not be able to see people or other animals walking by.
Step Three: Wood Fences vs. Other Materials
Despite its widespread use in the United States, wood fences aren't always the best option. Here's a quick look at how wood compares to other fencing options.

Cost Factors of Fencing in Florida
Yard for yard, wood is going to be cheaper than alternatives like metal or vinyl. Chain-link fencing can also be cost-effective, but it does not look as decorative and natural the way wood fences do, so that's something to keep in mind. When you want a fence that is beautiful, customizable and budget-friendly, wood fences fit the bill!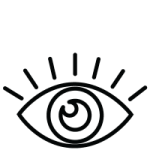 Fencing Durability for Florida Properties
There are certain types of wood that are more durable than others, but they will usually cost you a bit more money. On average, vinyl fences will outlast wood fences and metal fences will outlast them both. As beautiful and strong as wood fences are, they often need constant care and repair, which might increase the overall cost of ownership and reduce their durability over time.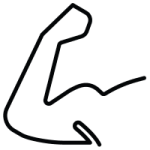 Fence Aesthetics in Florida
Wood fences can greatly improve the look of your property, though there are other options that create beautiful scenery, too. Chain link fencing with PVC color coating can be the right look for your space or maybe vinyl fencing in a coordinating color. Aluminum fences are known for their elegant look in black and other colors. The great thing about wood fences is the versatility in style and in color. You can create practically any look and any level of privacy or coordination you need.
Ready to Plan Your Florida Fence? Contact High Steele Fencing Today!
If you have been searching for the perfect wood fence for your home and are in Pace, FL or the surrounding area, we would love to help! Our local family-owned and operated fence company is ready to show you the service you're looking for and provide you with expert fence advice from our top-notch professionals. 
Give us a call at (850) 889-4059 or reach out to us through our website here for fast, friendly service you'll enjoy!